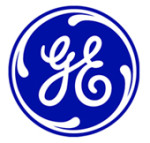 When you buy a GE refrigerator, you're expecting reliable performance around the clock. While GE refrigerators usually deliver on this promise, they're not immune to malfunctions and general wear and tear. If you're having trouble with your GE fridge, you can count on the specialists at All Year Appliance Repairs. We specialize in GE refrigerator repairs for homeowners throughout the Springfield area, and we'll use our in-depth skills to troubleshoot your unit and find the best solution to the problem. We've been in the trade since 1995, which means we know the ins and outs of GE refrigeration repairs of all kinds. Let our professional technicians fix your GE fridge today!
Refrigeration repairs are difficult, no matter the brand, and GE models are even more complex due to their high-performance capacities. If you suspect that there's a problem with your unit, contact the refridgerator repair team at All Year Appliance Repairs right away. Our licensed and insured GE refrigerator repair technicians can handle the problem before it gets any worse, ultimately saving you time, money, and stress. Contact our refrigerators repair professionals for any of the following issues:
Leaking
Insufficient cooling
Excessive cooling
Inadvertent freezing
Frost buildup
Clogged drains
And more!
Whatever you do, don't let your refrigerator problems linger. When you call our refrigerator repair service, you'll get prompt attention and solid handiwork, which means you'll be waving goodbye to your GE fridge issues before you know it. We'll draw on our decades of hands-on experience to ensure you get back to enjoying the high-quality performance of a GE appliance as soon as possible. 
90-Day Warranty for GE Refrigeration Repair
When you turn to All Year Appliance Repairs for GE refrigerator repair, you can rest assured that our technicians will be able to offer you some of the best repair service in the Springfield area. To ensure your peace of mind, we offer a 90-day parts and labor warranty for all GE refrigerator repairs. Instead of picking up a refrigerator repair manual and trying to figure out your refrigerator's malfunctions on your own, leave the refrigerator repairs to our trusted technicians. Whether there's a problem with your GE refrigerator's condenser fan or compressor, our seasoned repair pros will be able to provide you with reliable, effective refrigeration repairs.
To schedule an appointment or learn more about our emergency services, pick up the phone and call us today! Remember: We waive our service fee with any completed repair.